Higher-Order Interactions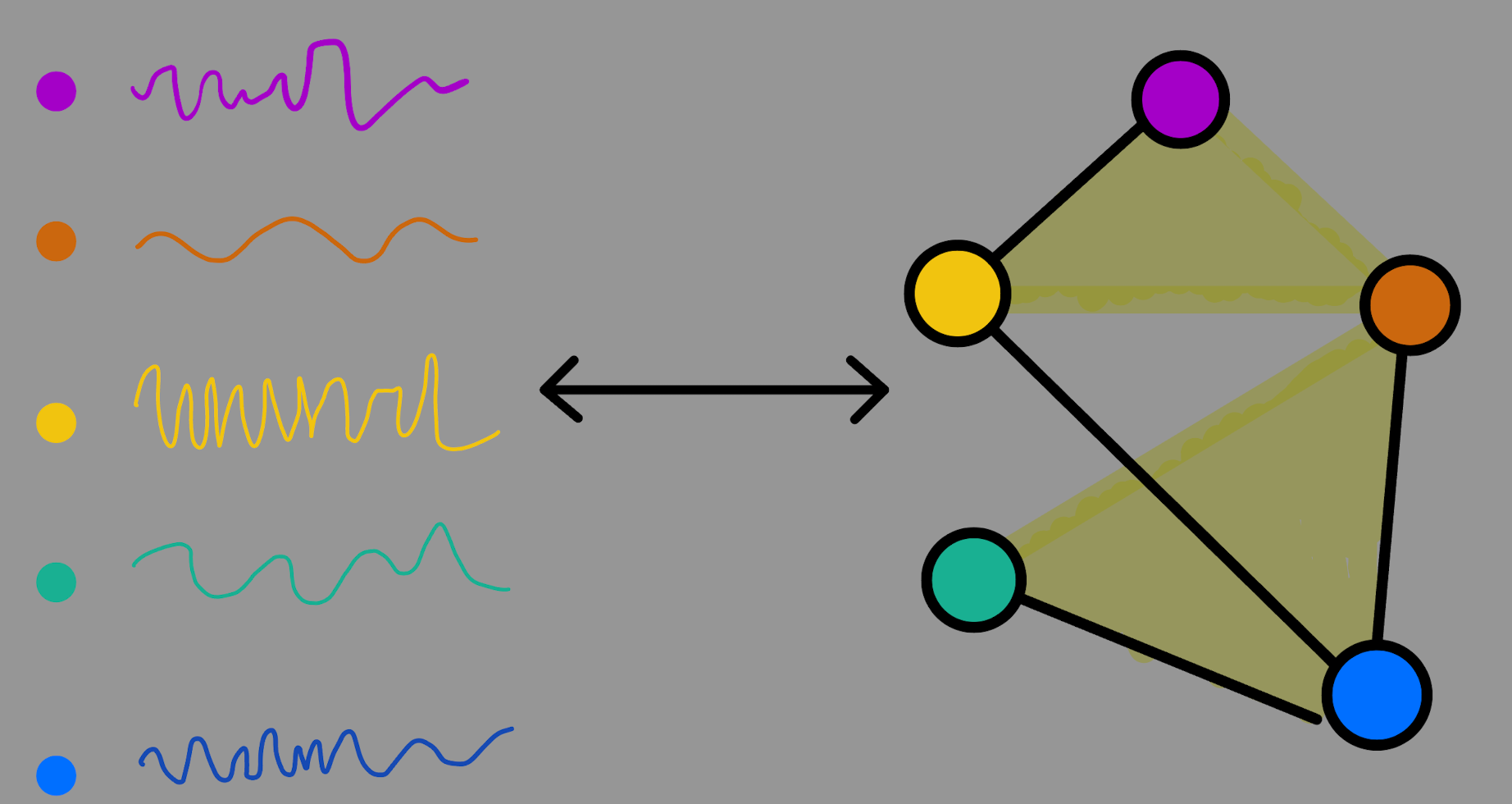 Hypergraphs and simplicial complexes
Do higher-order interactions promote synchronization? Should we use hypergraphs or simplicial complexes when modeling systems with higher-order interactions? Can higher-order interactions affect linear stability and basin stability differently?
Y. Zhang, P. S. Skardal, F. Battiston, G. Petri, and M. Lucas, Deeper but smaller: Higher-order interactions increase linear stability but shrink basins, arXiv:2309.16581
Y. Zhang*, M. Lucas*, and F. Battiston, Higher-order interactions shape collective dynamics differently in hypergraphs and simplicial complexes, Nat. Commun. 14, 1605 (2023)
Y. Zhang, V. Latora, and A. E. Motter, Unified treatment of synchronization patterns in generalized networks with higher-order, multilayer, and temporal interactions, Commun. Phys. 4, 195 (2021)
Temporal networks
Do temporal networks have a fundamental advantage over static networks? Can time-varying connections be used as a control mechanism?